PBC Mission
Synoptic is a Public Benefit Corporation, Doing Business for Good.
Synoptic Data is a company on a mission to expand access to weather and environmental data for all. Synoptic aggregates, processes, and distributes data to the public sector, private sector, academia, and the general public that aids in daily activities, operations, and decision-making; saving lives, protecting property, and educating new generations on Earth's weather and climate.
In 2018 we made a greater commitment to this mission by adopting a new corporate charter to become a Public Benefit Corporation. Taking this step united our stakeholders and shareholders together to put our public benefit mission on equal footing with our company objective to create value for investors. We are proud to join a new generation of companies embracing a triple bottom line of people, planet, and sustainability.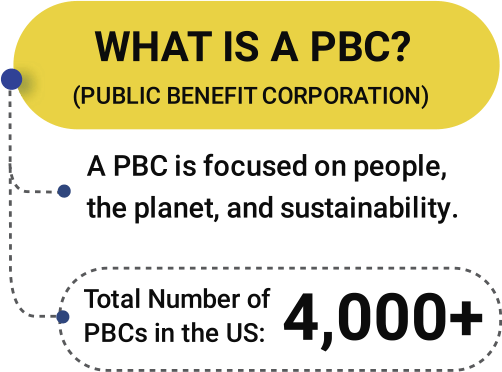 Being a Public Benefit Means Synoptic Will:
Provide open access to real-time and historical weather data to educators and weather enthusiasts.
Provide cost-effective service packages for all other users.
Provide easy to use visualizations of observation data.
Serve the weather community and provide as much support as possible for Open Access API users.
Continue to be an exemplary steward of the National Mesonet Program.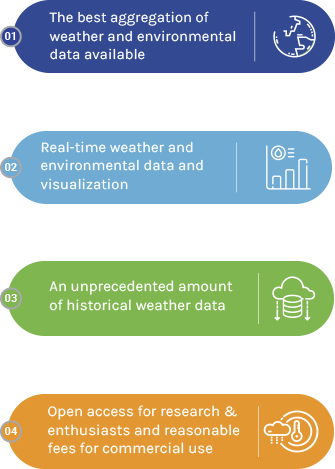 Ready to make smarter weather decisions?